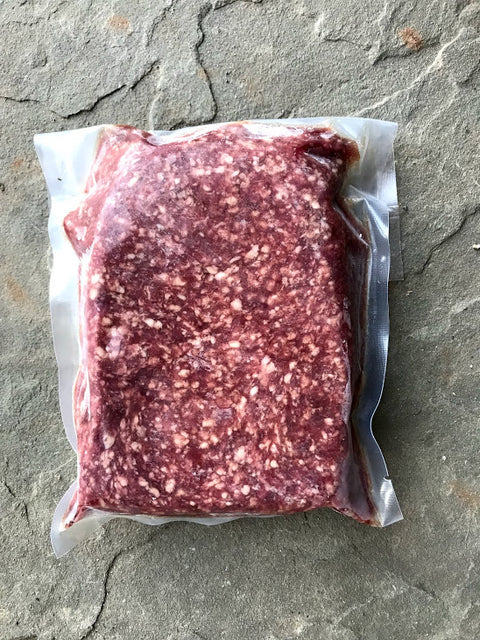 Non-GMO Grass Fed Ground Beef
Grass fed, Non-GMO Ground Beef
No antibiotics or added hormones
Raised on a Small Family Farm
Approximately 1lb.
Packaged flat for convenient storage
Our ground beef is the perfect combination of flavor and nutrition. Made from 100% grass-fed, non-GMO beef, each bite is packed with rich, juicy flavor. Our commitment to sustainable and responsible farming practices ensures that our beef is raised without hormones, antibiotics or other harmful additives. The result is a product that not only tastes great, but is also good for you and the environment. Whether you're cooking up a classic meatloaf, a juicy burger, or your favorite chili recipe, our ground beef will add depth of flavor and richness to any dish. Enjoy the taste of nutritious, flavorful ground beef today!
We are proud to offer Non-GMO Grass-Fed Beef raised by our neighbors at Happy Hills Farms.
Happy Hills Farms been raising cattle on the lush, green hills across from our farm for the last decade.