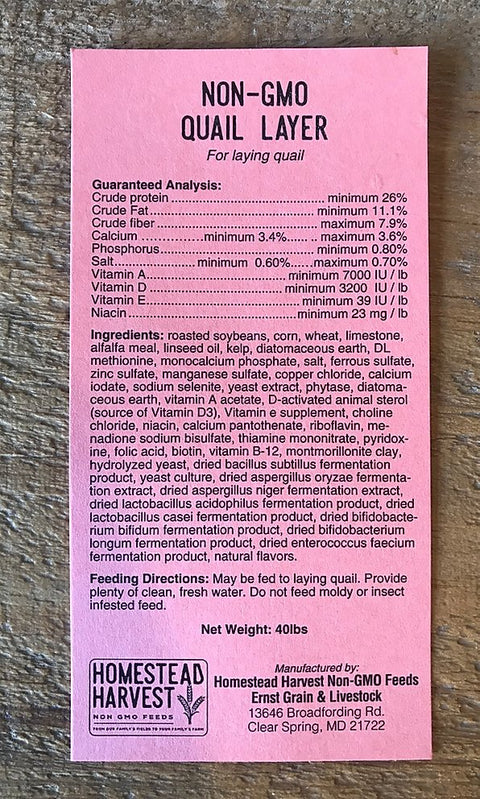 Non-GMO Quail Layer
Whole Grain Based – No Byproducts.
Multiple Species of Live Probiotics.
Prebiotics to prevent toxin contamination.
Essential Oils & Herbs
Linseed Oil, a source of omega 3's.
Kelp, a natural source of vital minerals and vitamins.
Includes Diatomaceous earth.
Available in 40 lb. bags.
This Non-GMO blend of grains is formulated specifically for laying quail with a higher level of calcium. It's ground into a mash for effective digestion and contains 26% protein; ideal for quail producing eggs. While this feed is designed for quail, it may be fed to any type of laying game bird.