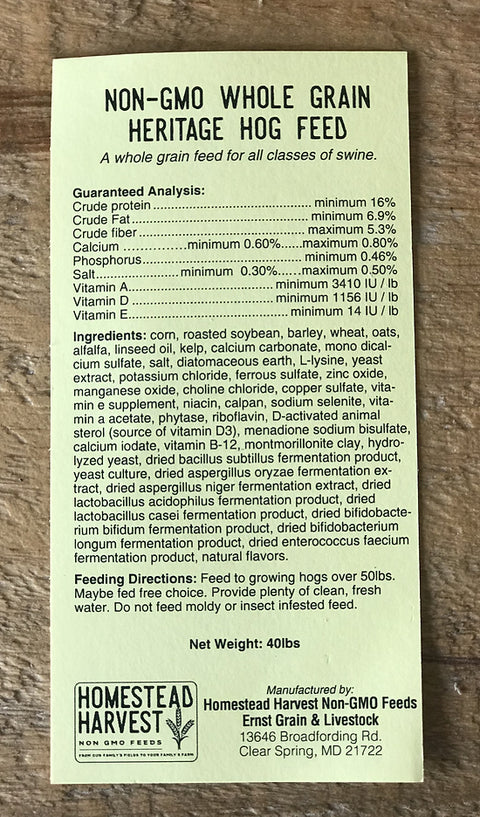 Non-GMO Whole Grain Heritage Hog Feed
Whole Grain Based – No Byproducts
Multiple Species of Live Probiotics
Prebiotics to prevent toxin contamination
Essential Oils & Herbs; click here for a full list
Linseed Oil, a source of omega 3's

Kelp, a natural source of vital minerals and vitamins
Contains diatomaceous earth to help fight parasites
Grown and produced locally in Maryland by a Family Farm
Feeding Directions:
Feed to growing hogs over 50 lbs. Maybe fed free choice. Provide plenty of clean, fresh water. Do not feed moldy or insect infested feed.
Available in 40 lb. bags.
This blend of Non-GMO cracked grains made at 16% protein was designed for slower growing, heritage breeds like Mangalisa's and Kune Kune pigs. It features whole grains with minimal amounts of corn. Premium supplements are added for increased herd health. It may be fed to any breed of swine.