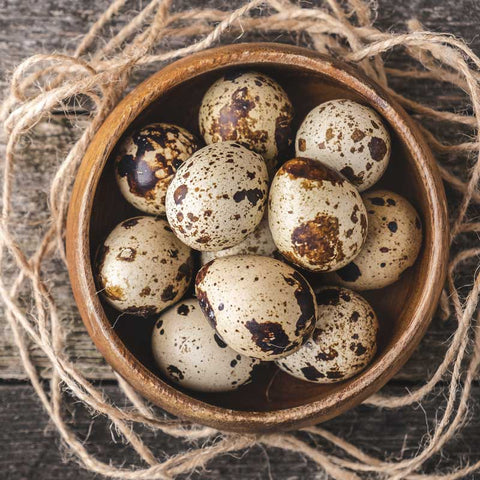 Quail Eggs
Non-GMO, Coturnix (Japanese) Quail Eggs
Contains more Iron and B12 than chicken eggs
Excellent flavor, slightly rich due to the higher yolk to white ratio
Raised with Non-GMO Quail Layer
These delicious and nutritious Quail Eggs are produced by our friends at Andy's Dandy Farm.
About Andy's Dandy Farm
Native Marylanders, James and Bella have been working hard to turn their Sykesville home into a productive suburban farm. The results of caring for the land and animals as naturally as possible can be seen in the food. By supporting Andy's Dandy Farm you're supporting a neighbor who is proud of what they have to share.