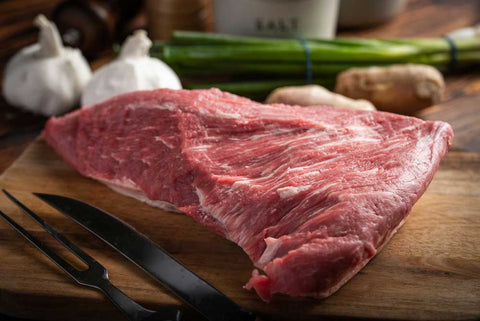 Tri-Tip Roast
Grass-Fed Non-GMO, Tri-Tip Roast
Boneless, tender, and flavorful
No antibiotics or added hormones
Raised on a Small Family Farm.
Available for pick up on Farm
We are proud to offer Non-GMO Grass-Fed Beef raised by our friends at Good Intents Farms and Open Barn Farm, LLC.
Good Intents Farm has been raising cattle on the lush, green pastures of Union Bridge, Maryland for four generations. They also raise pigs and grow their own forage, hay, straw, and other grains.
Open Barn Farm, LLC. is a small local farm based out of Howard County, Maryland.  Their mission is to provide a trusted, high-quality source of pasture-based beef, pork, and eggs.  They believe in providing a high quality of life to their animals, creating the highest quality of nutrient-dense products.  Find them on Facebook and Instagram @OpenBarnFarm.